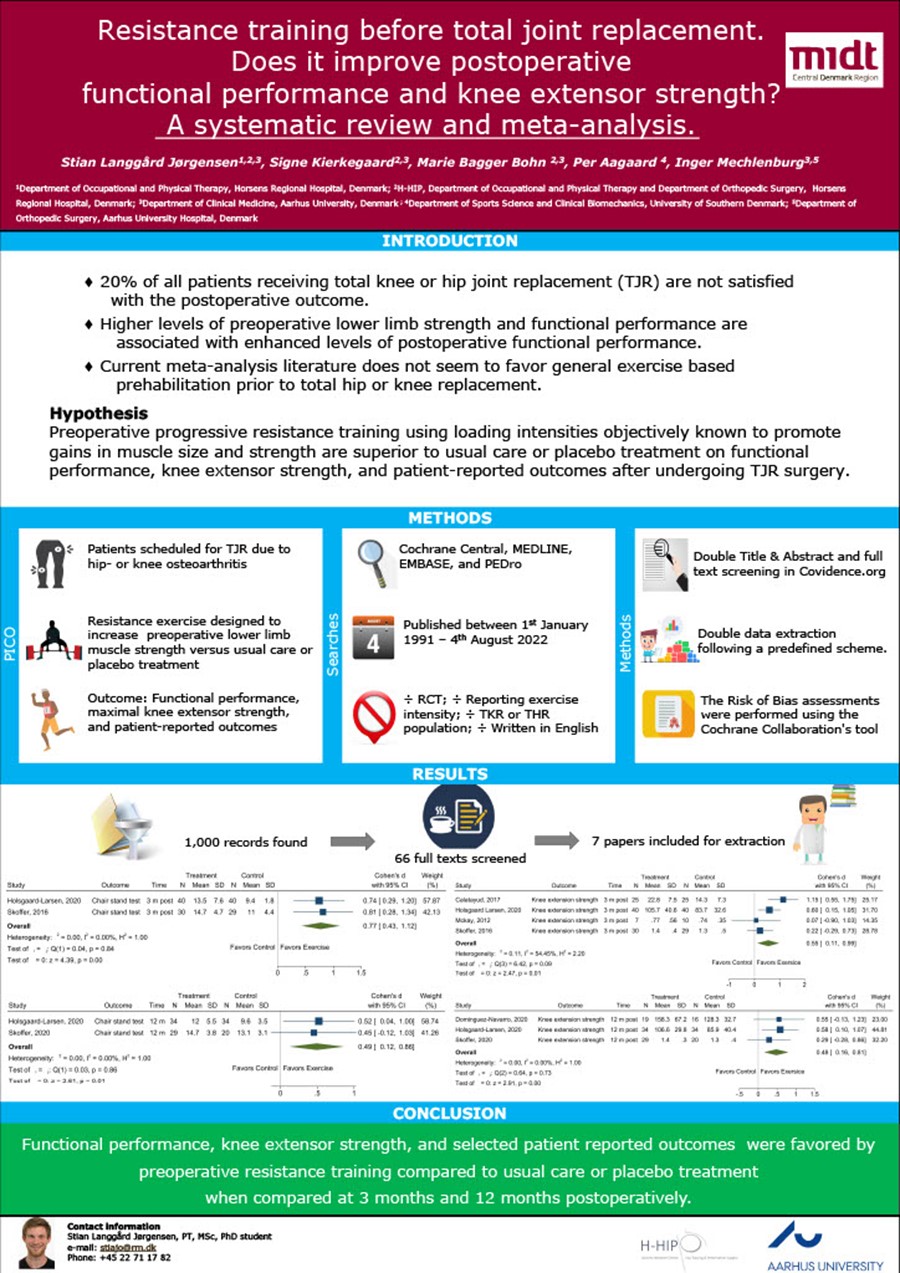 Mr. Stian Langgård Jørgensen
Resistance training before total joint replacement. Does it improve postoperative functional performance and knee-extensor strength? A systematic review and meta-analysis.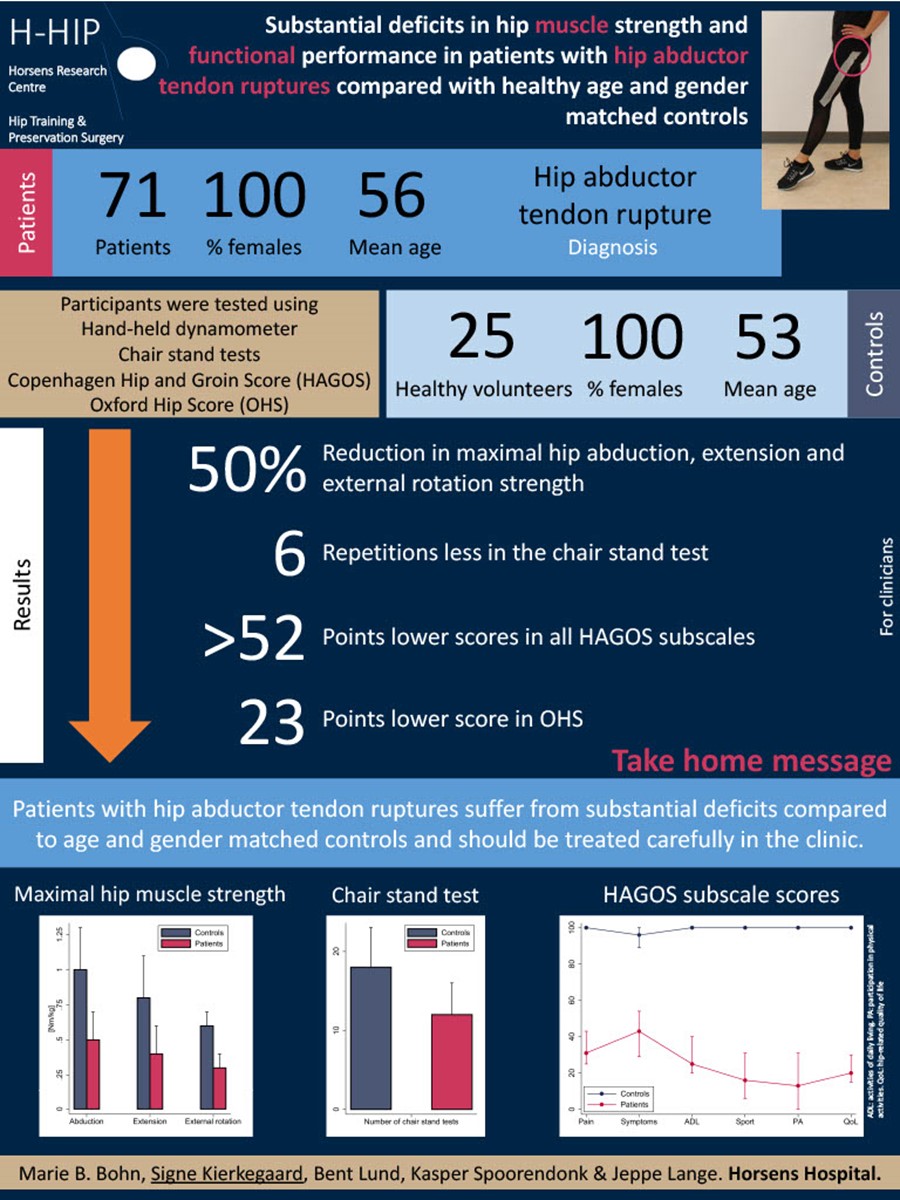 Ms. Signe Kierkegaard
Substantial deficits in hip muscle strength and functional performance in patients with hip abductor tendon ruptures compared with healthy controls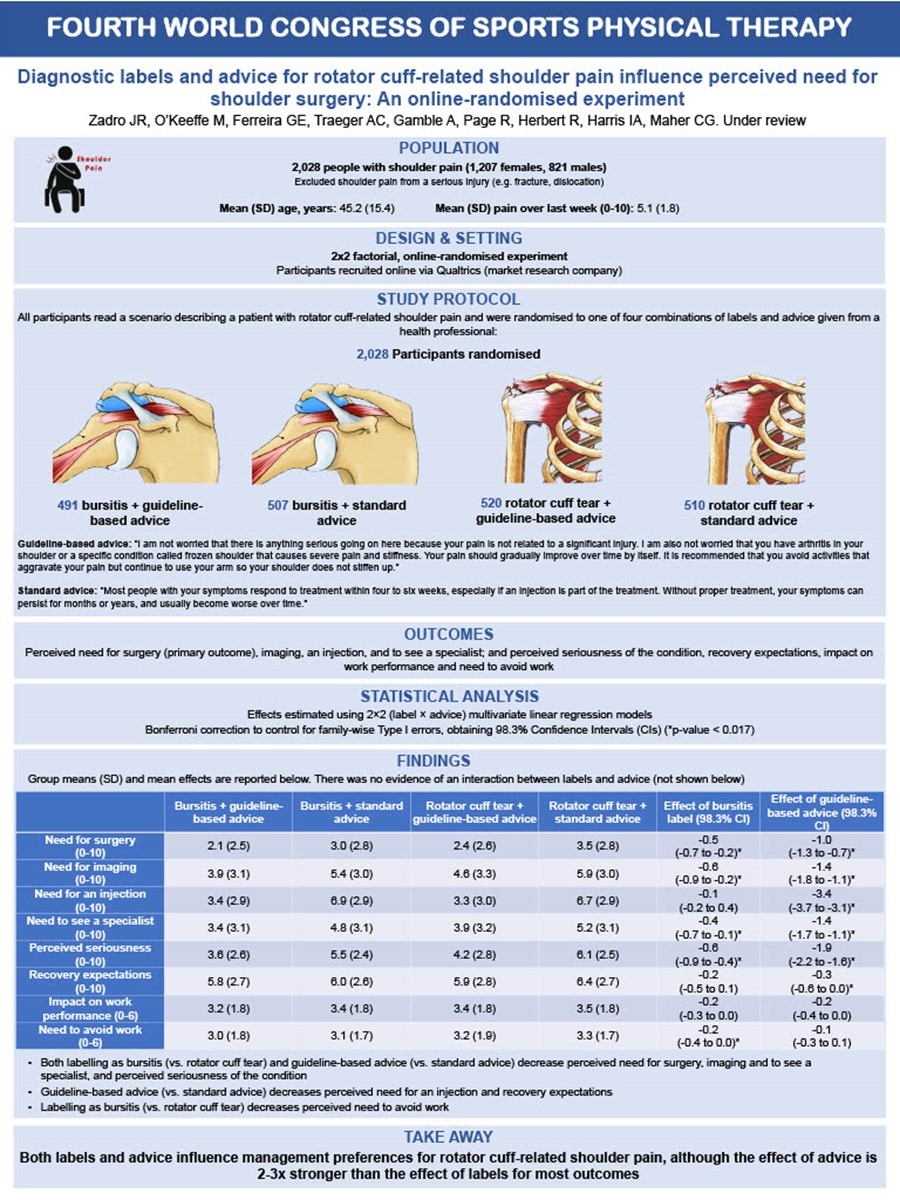 Mr. Joshua Zadro
Diagnostic labels and advice for rotator cuff-related shoulder pain influence perceived need for shoulder surgery: An online-randomised experiment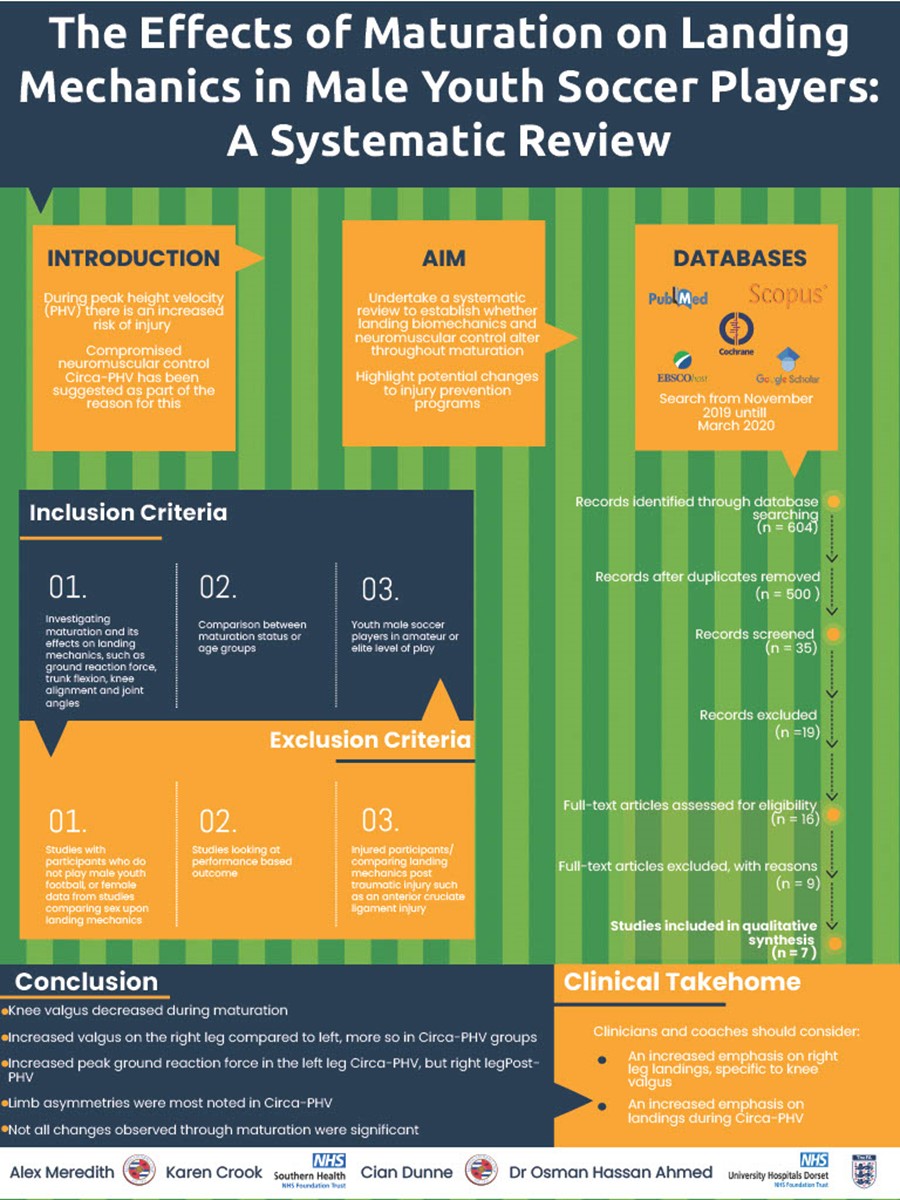 Mr. Alex Meredith
The Effects of Maturation on Landing Mechanics in Male Youth Soccer Players: A Systematic Review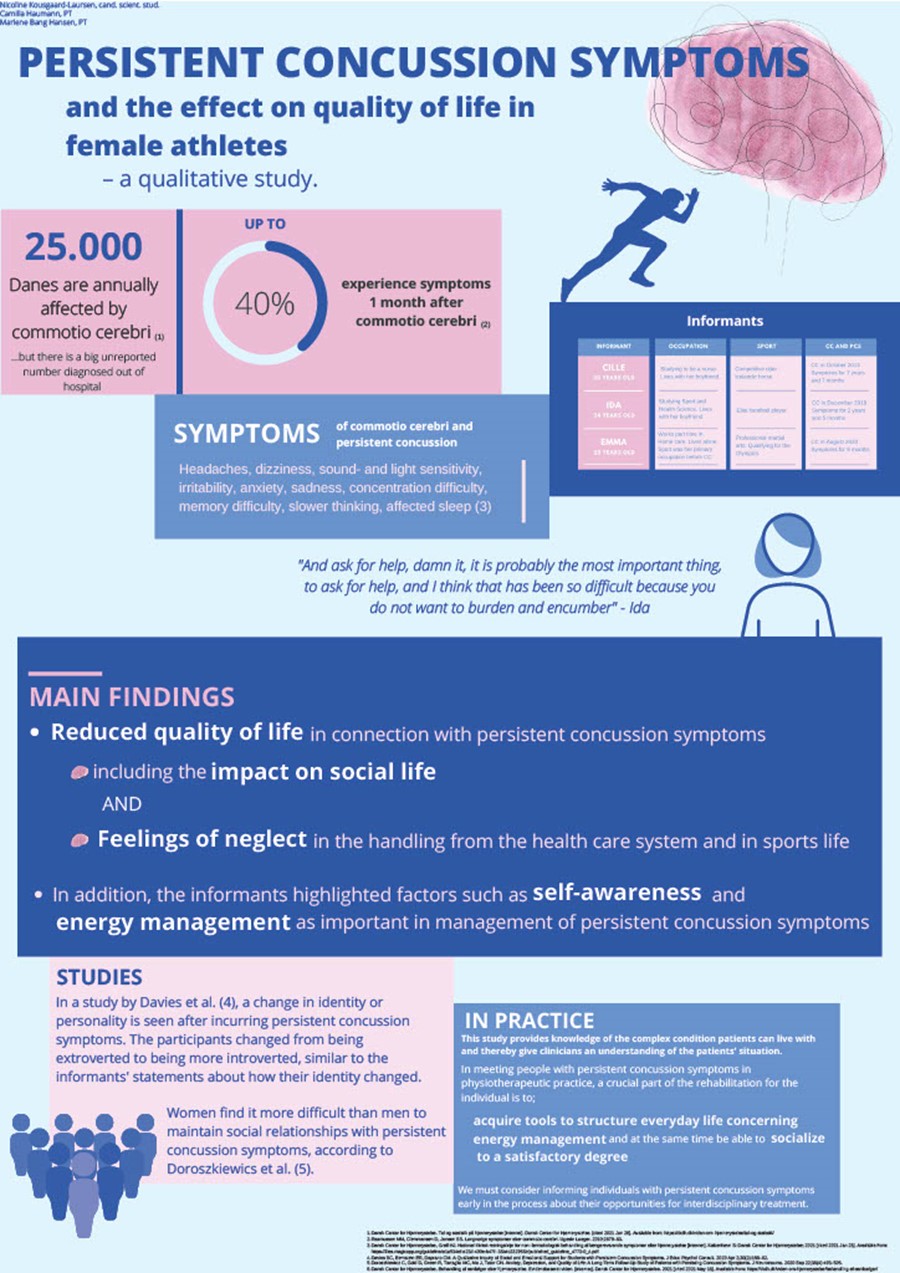 Ms. Nicoline Kousgaard-Laursen
Persistent concussion symptoms and the effect on quality of life in female athletes – a qualitative study.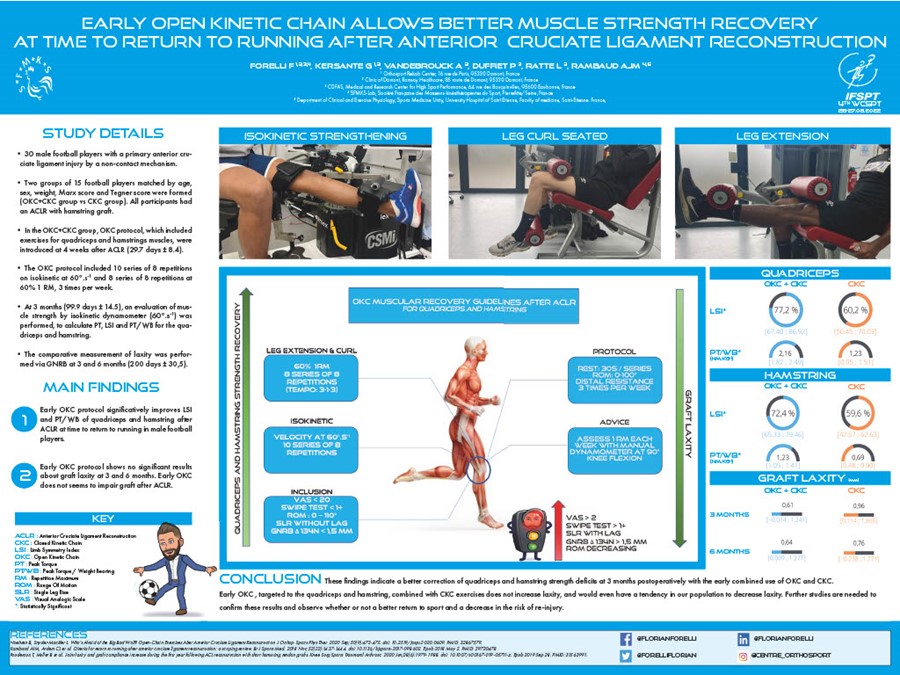 Mr. Florian Forelli
EARLY OPEN KINETIC CHAIN ALLOWS BETTER MUSCLE STRENGTH RECOVERY AT TIME TO RETURN TO RUNNING AFTER ANTERIOR CRUCIATE LIGAMENT RECONSTRUCTION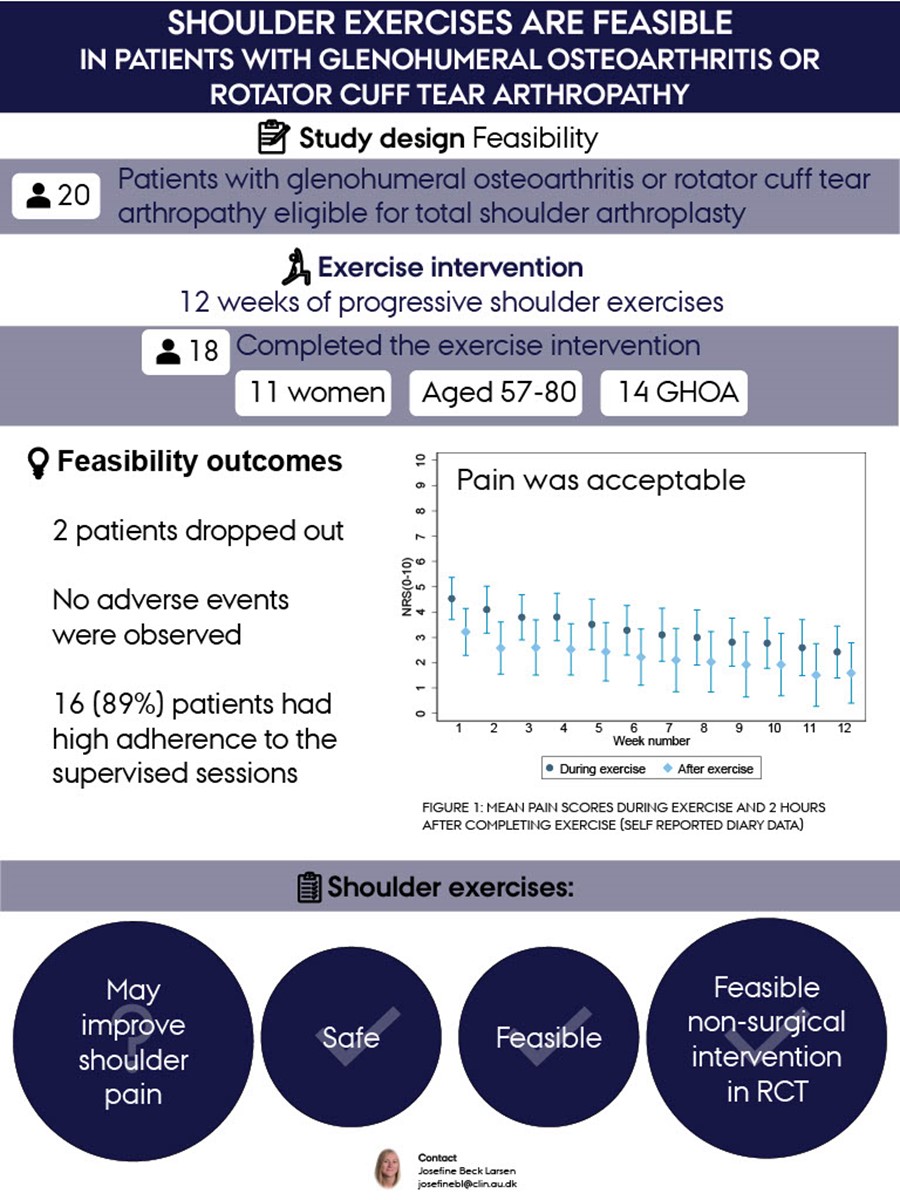 Ms. Josefine Beck Larsen
Are progressive shoulder exercises feasible in patients with glenohumeral osteoarthritis or rotator cuff arthropathy tear eligible for shoulder arthroplasty?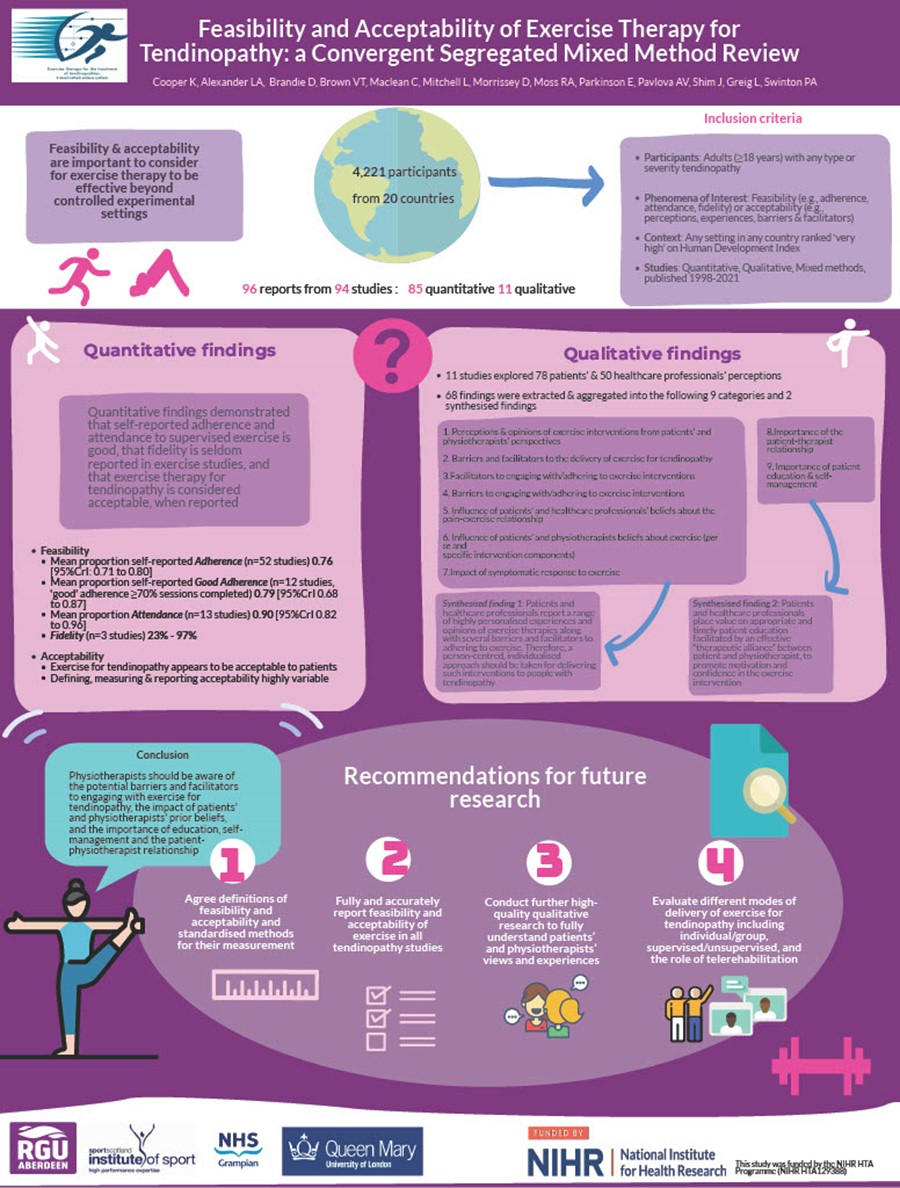 Dr Lyndsay Alexander
Feasibility and acceptability of exercise therapy for tendinopathy: a convergent segregated mixed methods systematic review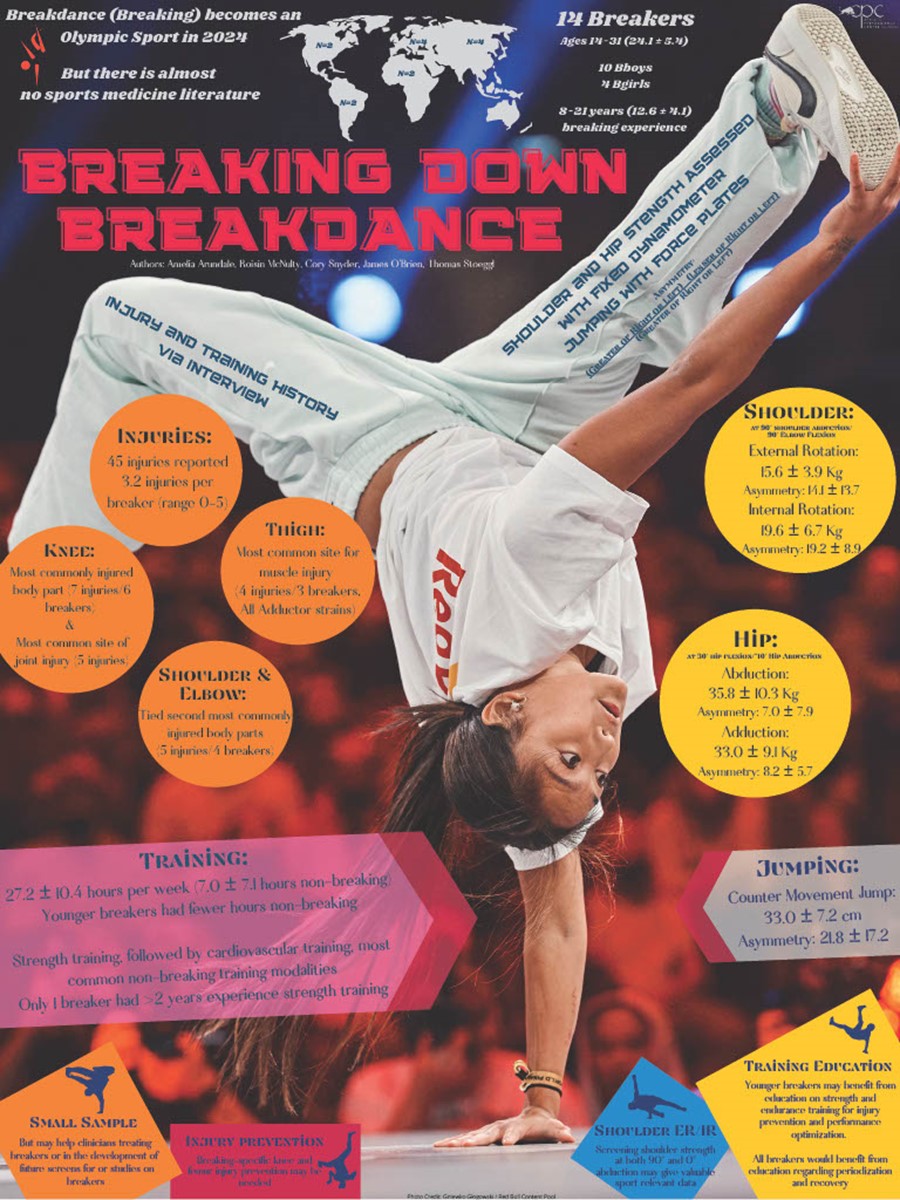 Ms. Amelia Arundale
Breaking Down Breakdance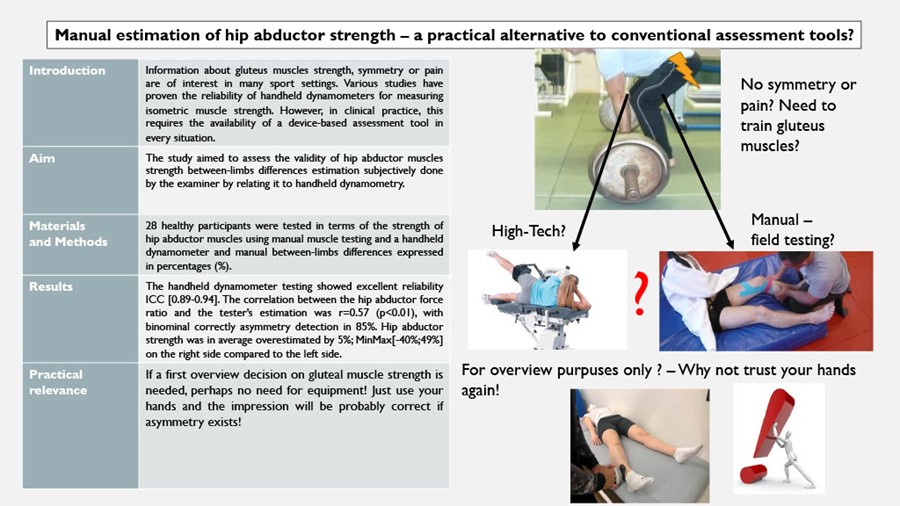 Mr. Robert Prill
Manual estimation of hip abductor strength – a practical alternative to conventional assessment tools?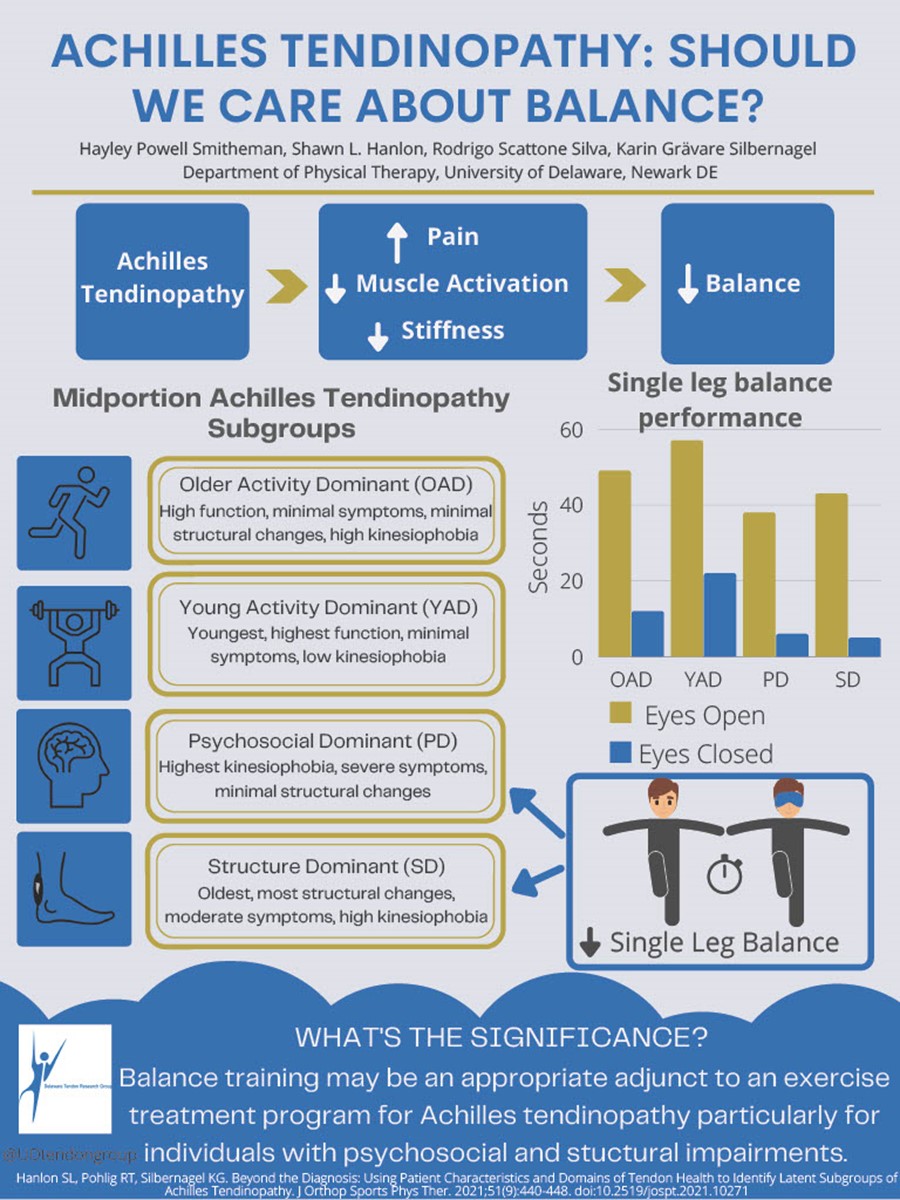 Ms. Hayley Powell Smitheman
Should we be assessing for balance impairments in Achilles tendinopathy?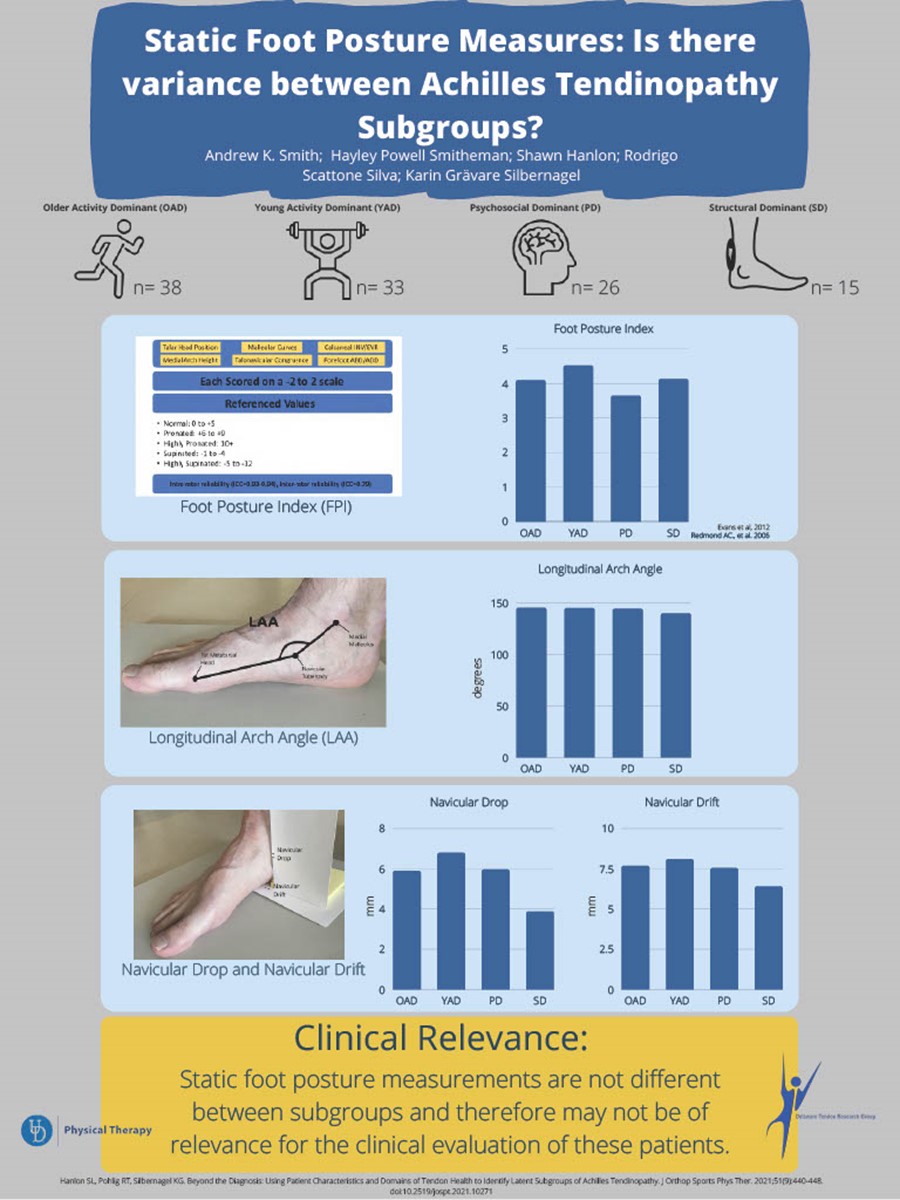 Mr. Andrew Smith
Static Foot Posture Measures: Is there variance between Achilles Tendinopathy subgroups?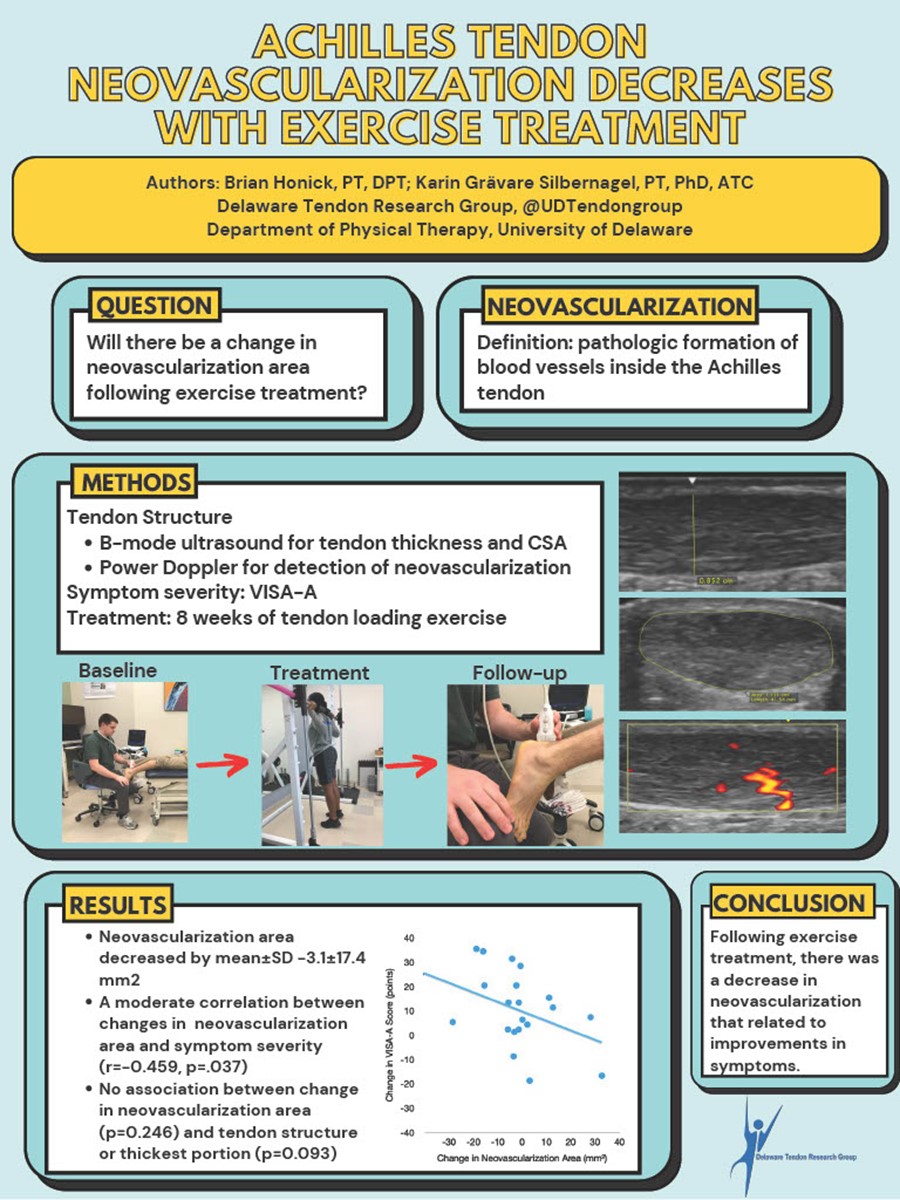 Mr. Brian Honick
Achilles tendon neovascularization decreases with exercise treatment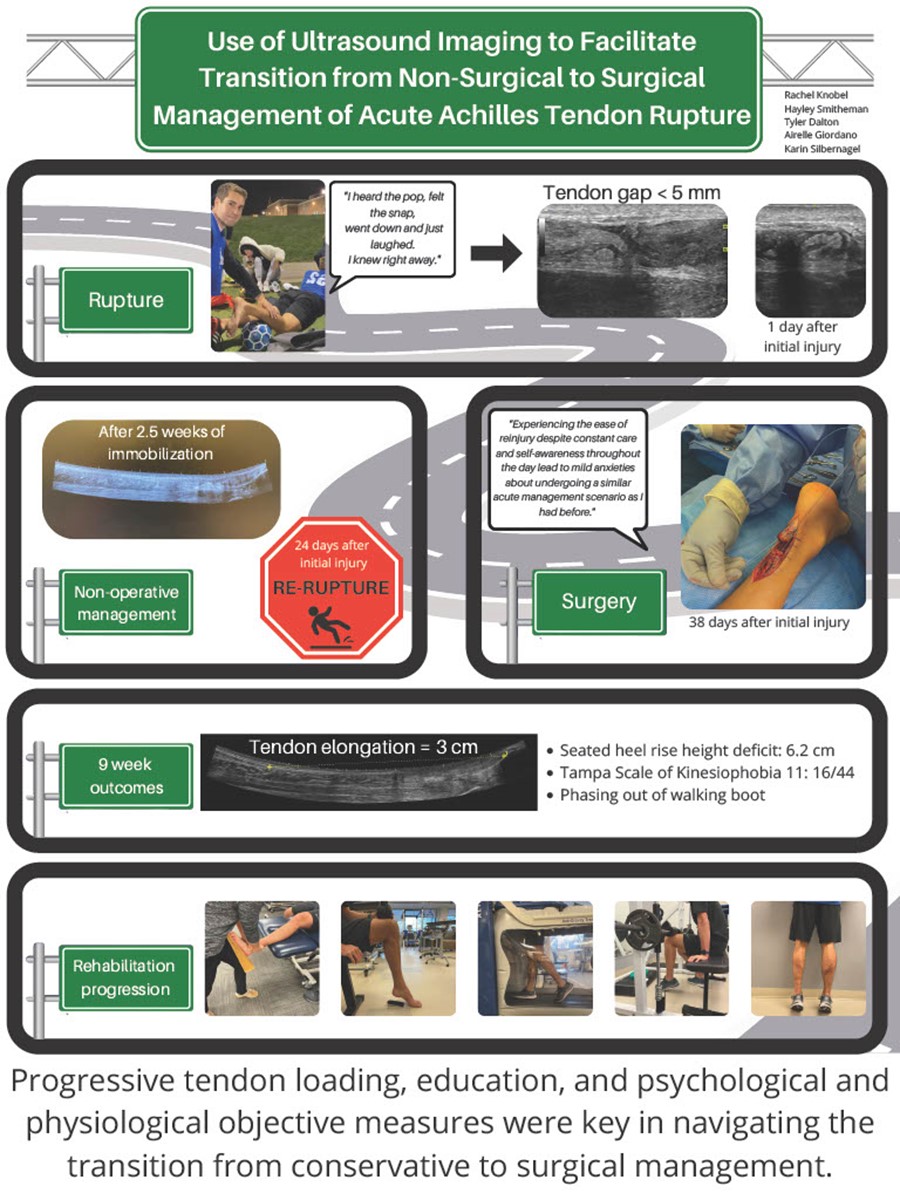 Ms. Rachel Knobel
Use of Ultrasound Imaging to Facilitate Transition from Non-Surgical to Surgical Management of Acute Achilles Tendon Rupture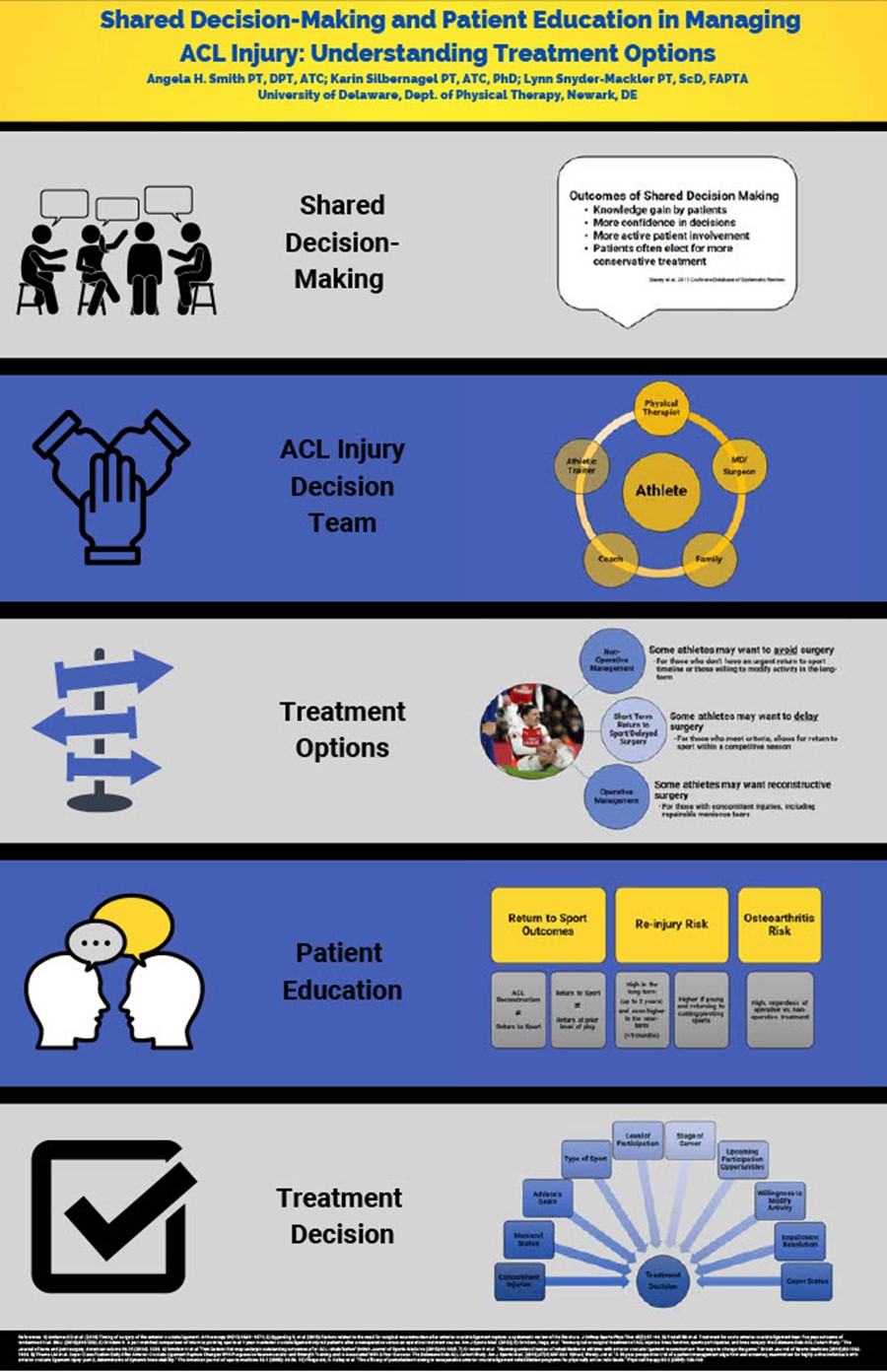 Ms. Angela Smith
Shared Decision-Making and Patient Education in Managing ACL Injury: Understanding Treatment Options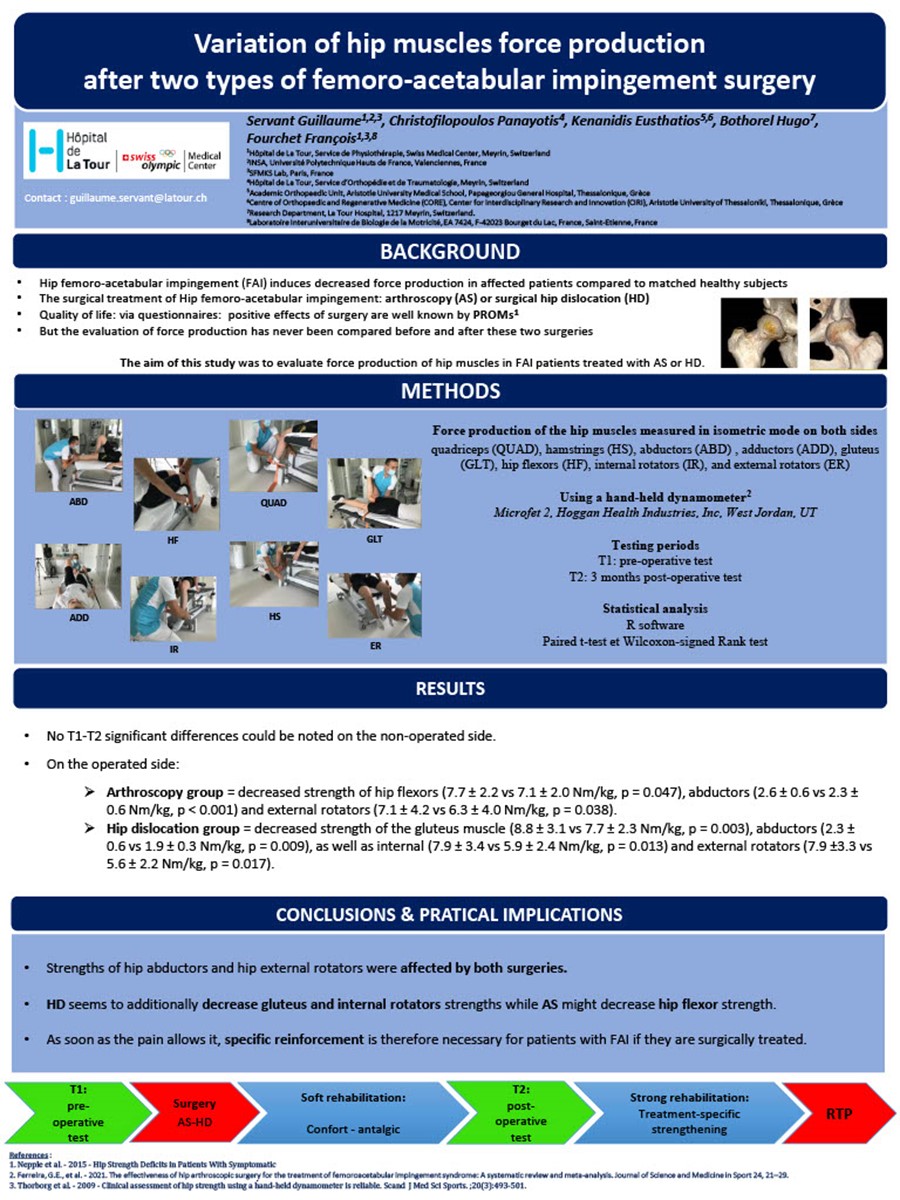 Mr Guillaume Servant
Variation in hip muscles force production following two types of femoro-acetabular impingement surgery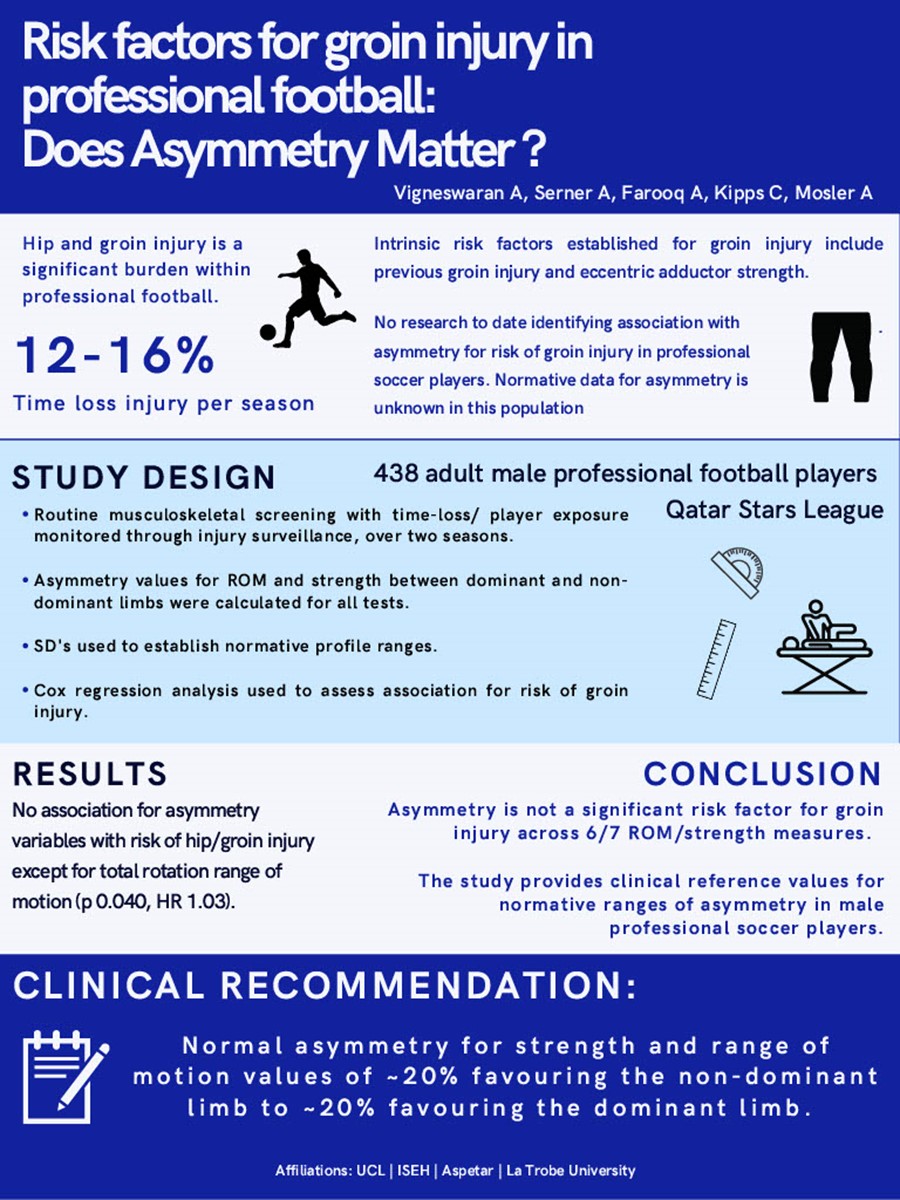 Mr. Aynk Vigneswaran
Risk factors for groin injury in professional men's football: does asymmetry matter?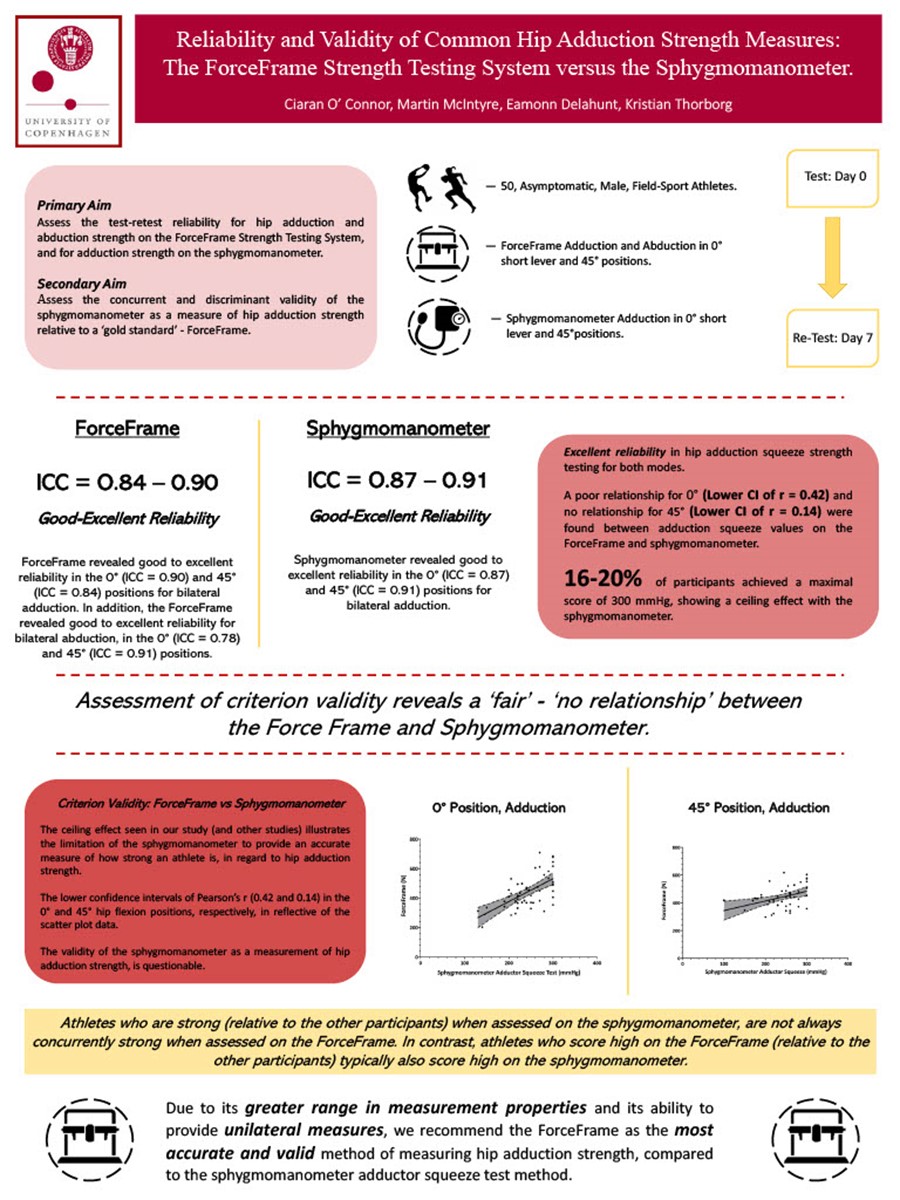 Mr. Ciaran O' Connor
Reliability and validity of common hip adduction strength measures: The ForceFrame Strength Testing System versus the Sphygmomanometer.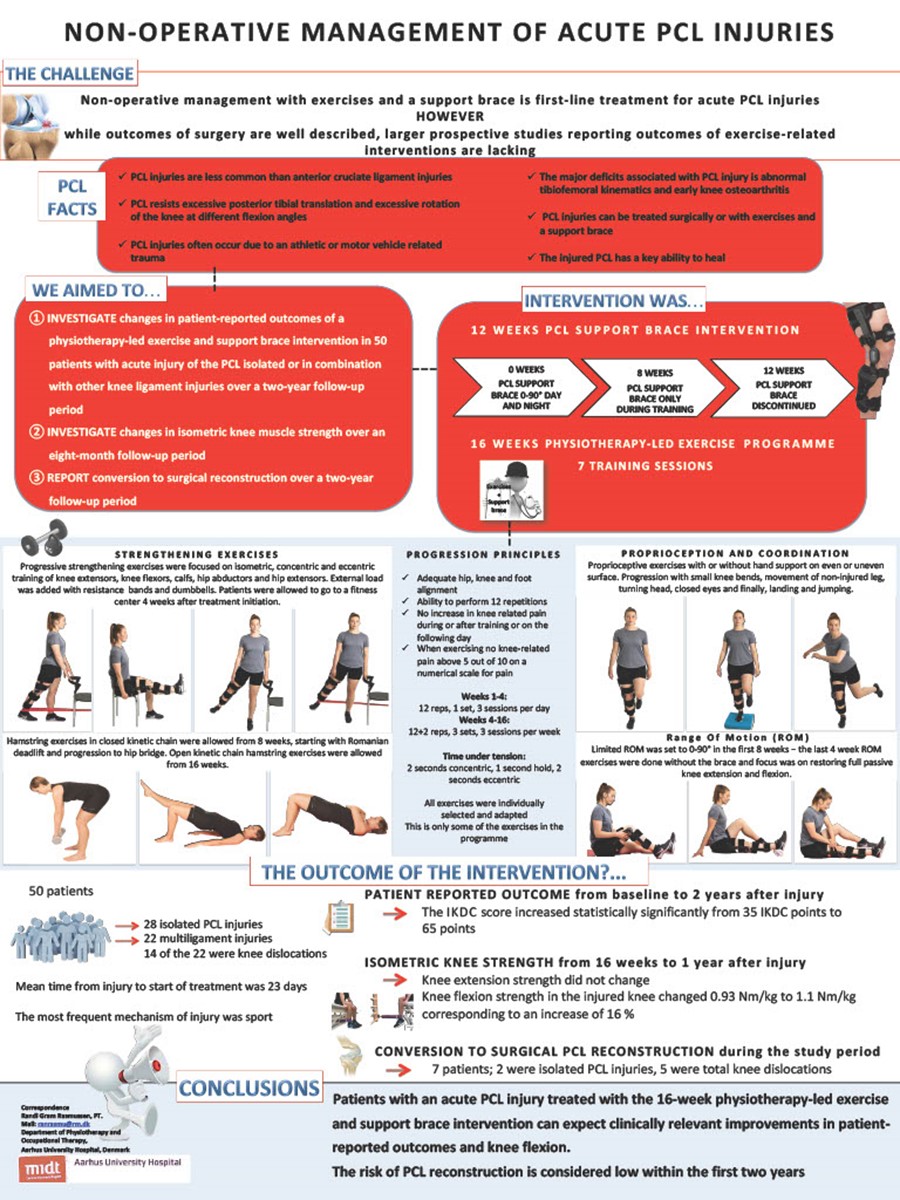 Ms. Randi Rasmussen
Patient-reported outcomes and muscle strength after a physiotherapy-led exercise and brace intervention of acute injury of the posterior cruciate ligament